Trish and I didn't figure a party with just the three of us would do him justice, so we held it at church during the youth Bible Study the night before. We had planned to make the too-cool high-schoolers wear party hats if they wanted any cake, but we forgot to buy them in time.
Here's some random pictures of the people who were around for the party.
Note: If you're in any of these pictures and want a better copy, let me know where to e-mail it. These are all saved as .JPEG to save space, but I have .BMP files that look even better.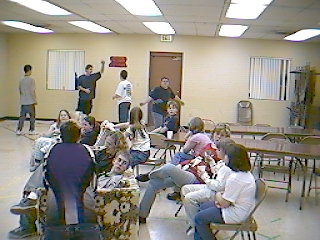 The party wasn't the only thing going on. Some watched videos, some were playing indoor football...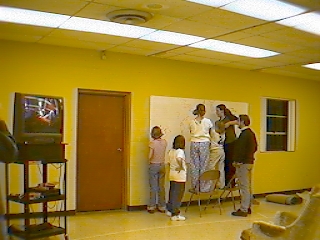 ...others just doodled on the whiteboard.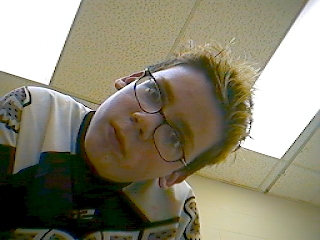 This is Mike. If you don't know Mike, well, here he is. I think this picture really captures Mike's personality very well, not to mention his hair style.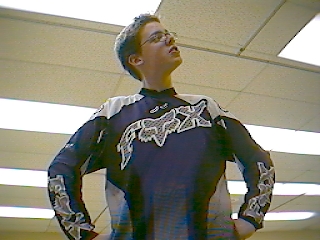 ...and this is how Mike pictures himself. Why am I having flashbacks of "Mystery Men"?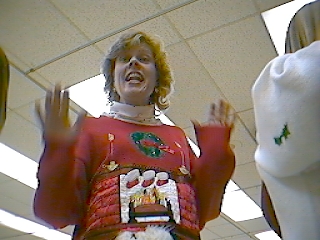 Vicki is one of the sponsors, which means she really should know better. Here she is denying everything.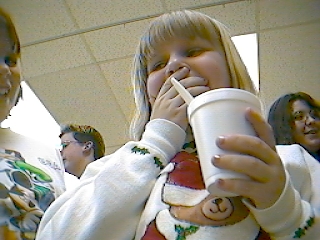 Somebody isn't used to being videotaped!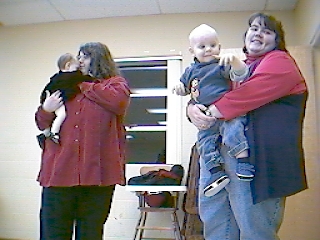 Tricia with Ethan, and Jen with Aleah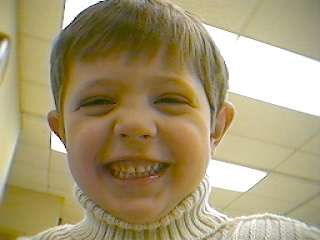 Jen's son Isaac, getting ready to growl at the camera.