My dad's favorite things
Hello, my name is Ethan. I am posting these pictures to my dad's blog. I chose these pictures because my dad likes electronicals.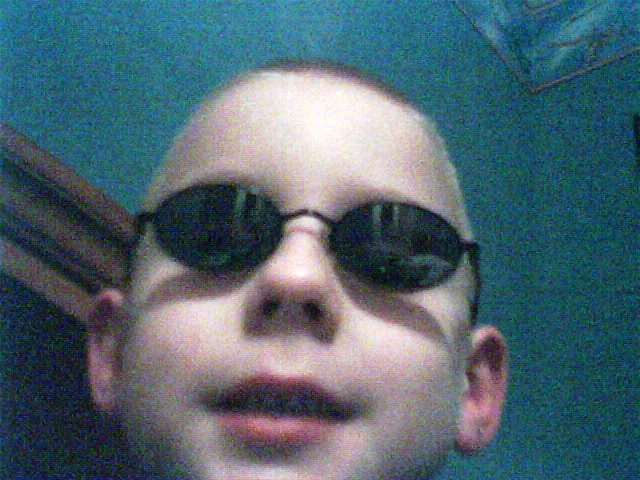 I took this picture in my room. I think I look really cool. My dad likes to wear sunglasses lots of the time.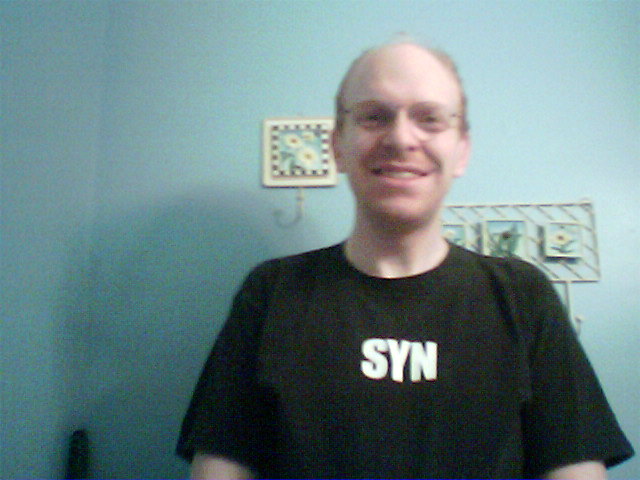 This is a picture of my dad. His shirt says SYN and the back of his shirt says ACK. That is the first thing that two computers say before talking to each other. My dad is a computer fixer. He is called a Computer Geek, but not the bad kind of geek. Geek is a fancy word that they used as an insult many years ago that they have now.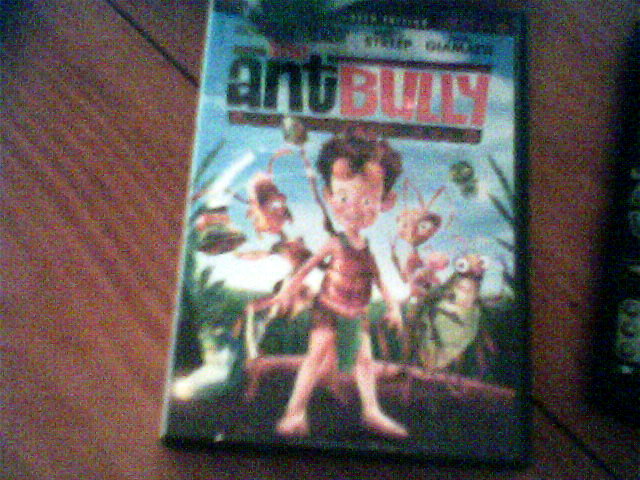 The Ant Bully is a life lesson. It teaches you not to be a bully, because bad things can happen to you. People will bully you back. But if you do nice things to the other people, then you will get nice things back. And also, weird things will happen to you.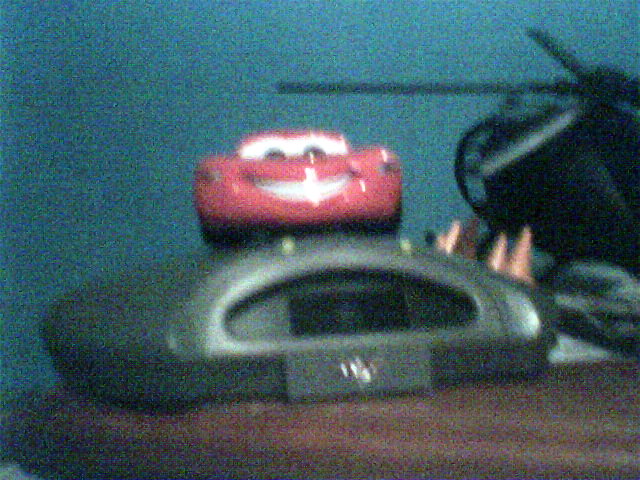 This alarm clock is from the movie Cars. Also, the alarm doesn't work very good. It doesn't go off but it is good to look at. It has Lightning McQueen on it, and it makes noises. It says "Oh yeah, Lightning is ready!", and Lightning McQueen has lots of stickers on him.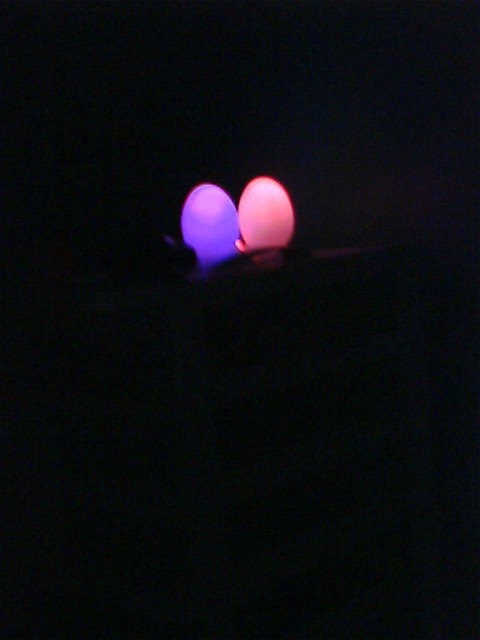 These eggs are not called eggs. They are called Oggz. They are odd eggs and change color. They look beautiful, and if you put them on the charger they will run all day and all night. There are three Oggz and the charger looks like a triangle. I got them as a birthday present from Grandma Barnes who bought them at thinkgeek.com.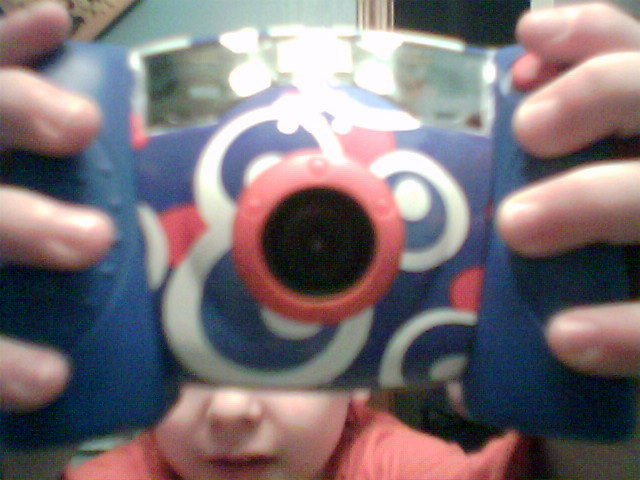 Here is a picture of my camera. Nothing unusual really. It's a regular old camera, except it runs on batteries, and can't be charged, but the batteries can be taken out and charged. I took these pictures off of my camera a few days ago, and blogged them today. The reason that I took a picture of this, is because I got the camera for a present. It was a birthday present.
Well, that's about everything. Oh, and the reason that I picked these pictures was because my dad likes technology. I love my dad a lot, and I hope you enjoy these pictures that I blogged.
Goodbye until next time I blog!
EJW/btw