Some people have commented that it's hard to tell if the work camera is working or not, because I hardly ever move. For your convenience, the images include the time and date. You may not be able to see if I'm blinking or breathing, but at least you'll know if I've collapsed from exhaustion or been abducted by aliens. If the home camera is on, you'll usually have no trouble seeing activity. Ethan usually moves around the room so much, you'll think we took a movie of him and scrambled the order of the frames.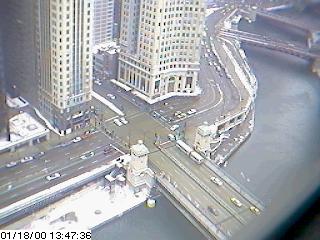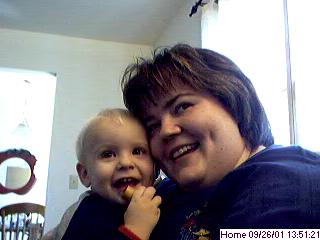 These images do not refresh. Click either image to open a smaller window which will refresh itself periodically.
See a good picture? Save it and e-mail it to me.